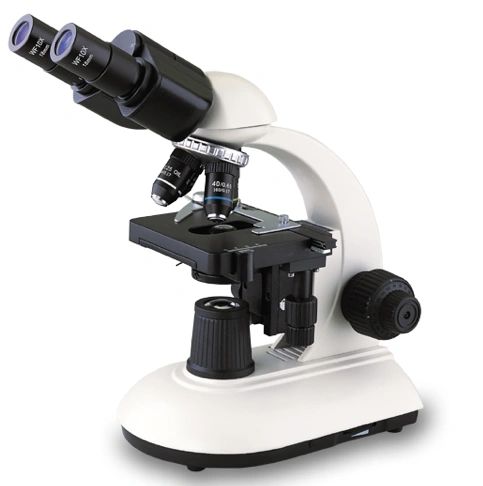 Premo JS103
Our Premo JS103 has LED illumination greatly extending the life of the illumination system.

New anti-mold, damp-proof optical system is adopted to meet different changing environments.

No overheating problems in the base. Long life-span LED lamp removes the trouble to replace light bulbs frequently.

Optional build in high-capacity rechargeable battery provides 50 hours working without power supply.
Viewing Head:
Siedentopf Binocular Head,
Inclined 30°,Rotatable 360°,
Interpupilary Distance 50~75mm
Eyepieces: 10X Wide Field
Objectives: Plan Achromatic 4X, 10X, 40X. & 100X
Stage:
Stage Size: 115×125mm,
Moving range: 50×70mm
Condenser:
Abbe N.A. 1.25 with Iris Diaphragm
Reviews