Premo LCD Video Zoom Microscope W/laser pointer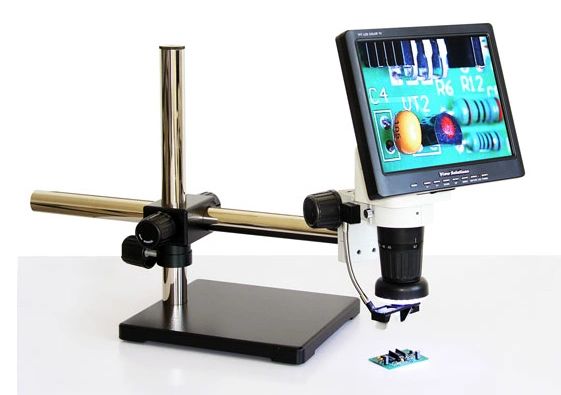 Premo LCD Video Zoom Microscope W/laser pointer
M-LCD Video Microscope has renovated the traditional way of microscopic observation and adopted a modern way of electronic imaging. This patented microscope makes the observation more comfortable and thoroughly resolves the fatigue caused by using a traditional microscope at work for a long time. It features high performance of CCD image capturing, high resolution of LCD display and reverting genuine images. Based on 2D observation, 3D angle attachment is added to obtain 3D multi-angle observation. Laser locating function can easily identify the position of observation. This unit integrates magnification, imaging, display, LED illumination and laser locating functions. Compact design, light weight and low power consumption make the operation simple and convenient. M-LCD Video Microscope can be conveniently applied to testing and inspecting in product assembly, research and teaching fields.

● 0.7X-4.5X Zoom Body with detents
● 16ms high definition color
● Built-in LED Ring Light
● High brightness and contrast, low power consumption
● Independent video display
● Laser Pointer
OPTIONS:
● 35°Angle 3D Attachment- allows user to see different angles of sample by moving attachment instead of sample, comes with .5x lens.
● .5 Auxillary lens- Semi-plan achromatic design, outside dia. 30mm, increases working distance to199.1mm allowing ample space for hands to work


Reviews