Premo Ergonomic Stereo Microscope NL1060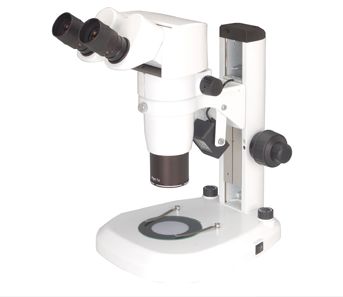 Premo Ergonomic Stereo Microscope NL1060
Comes with K300 LED light and ring light adapter.

Excellent Image Quality & Optical Performance with Infinity Parallel Optical System.

Comfortable Operation with Ergonomic Design Principle.

With LED light for both incident and transmitted illumination, providing even illumination
A Wide Range of Accessories to be Equipped with the Microscope for Multi-purposeIt is an Outstanding Assistant in Industrial, Medical and Scientific Research Areas.
Specification:
Drawing Tube
Binocular Head, 20°Inclination
Tilting Binocular Head, 0°-35° Inclination
●
Photo Attachment(one photo tube)
Photo Attachment(two photo tube)
○
Eyepiece
EW10×/22
●
WF15×/16
○
WF20×/12
○
Zoom Objective
0.8×-5×
0.8×-6.4×
0.8×-8×
●
Objective
Plan Achromatic Objective 1×
●
Plan Apochromatic Objective 0.5×
○
Plan Achromatic Objective 2×
○
Achromatic Objective 0.3×
Zoom Ratio
1:10
●
Working Distance
78mm
●
Focusing
Focusing Range 105mm
●
Illumination
Transmission or Reflection LED Illumination,


Brightness Adjustable

●
Coaxial Illumination
○
Fluorescent Attachment
○
Dark Field Attachment
○
Photo/ Video Attachment
○
Simple
Polarization Set
○
Iris Diaphragm
○
Mechanical Stage
○
Temperature Stage
○
Universal Table Stand
○
D Stand
○
Coaxial Coarse & Fine Focusing Unit
●


Note: ● Standard Outfit, ○ Optional
Reviews