Premo Articulating Arm (Flex Arm Stand) W/E-Arm(Focus Mount) AAE0076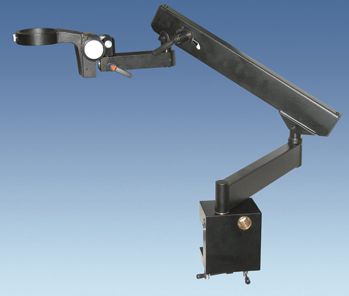 Premo Articulating Arm (Flex Arm Stand) W/E-Arm(Focus Mount) AAE0076
Adjustable, counter-balanced articulating arm moves easily up or down.
Heavy-Duty construction allows for maximum of 20 lbs. of weight.
Wide range of horizontal and vertical movements.
Articulating Arms have an adjustable counter-balanced arm which allows easy, hand guided up and down movement, works in spaces where a conventional boom stand will not fit.
Optional: E-Arm 76mm and 88mm for option
Reviews